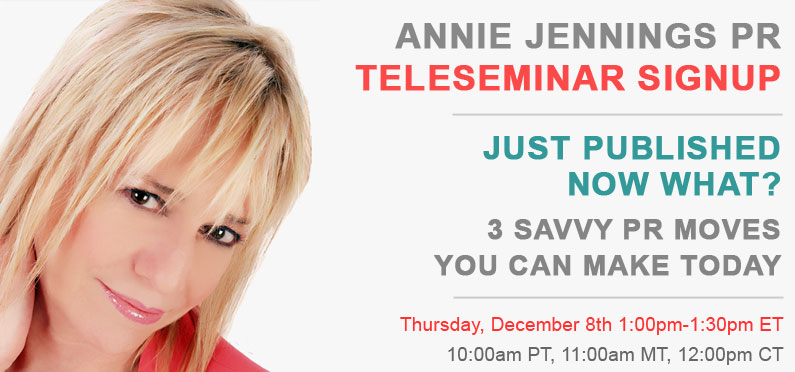 Publicity Teleseminar: Just Published, NOW WHAT? 3 Savvy PR Moves You Can Make Today
NEW LIVE Never Before Heard Publicity TELESEMINAR!
Thursday, December 8th
1:00pm – 1:30pm ET
10:00am PT, 11:00am MT, 12:00 Noon CT
Sign up here to attend this publicity teleseminar or signup to receive a replay of the teleseminar. Also, please feel free to share with your author communities, as everyone is invited. Thanks!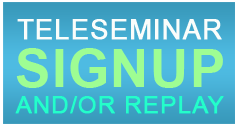 NEW Teleseminar: Want your book to be a massive success but don't know a thing about marketing? No worries, in this teleseminar you can learn how to make the right PR moves from the start.
#1 PR FIRM: Don't miss this outstanding opportunity to learn powerful book publicity strategy from Annie Jennings, the highly-acclaimed top book publicist who enjoys a mega name brand not only with thousands of authors but also with the media.
STANDOUT: With over 725,000 self-published books recently hitting the market (according to industry source Bowker), how do you make your book stand out?
Writing a book is one of the most wonderful things you can do for yourself and your audience. This is your time and this is your chance to make a difference. Annie will reveal powerful publicity tips on how to:
Live your dream of being an author that makes a difference
Reach millions of people effortlessly with your life-changing messages
Discover how to build an entire brand around your book with your platform
Join the #1 national PR firm with mega book, branding and business promoting experience to find out what to do once you publish your book – and even beforehand – to get the promotion ball rolling.
Becoming a published author is just the beginning of a fabulous journey while helping others live better lives.
Now the fun begins.
SIGN UP: Sign up using the button below to attend and/or receive a replay of the teleseminar. All those who sign up will receive a replay link of the recording along with a nice surprise if you give us your address on the sign up form.