In today's competitive marketplace, you have to be out there, be seen and be heard by your potential clients.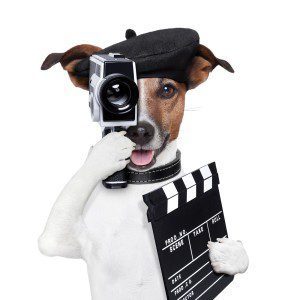 But how do you shout out your competitive advantage?  How do you let your customers know that you are good?
An online video commercial that showcases you at your best.
Get A fast-paced, action packed, broadcast quality video that contains all of the reasons clients should choose you, over your competitors.
Get movie style videos so your potential clients will think they are watching a real TV commercial.
And why not?
Why not create broadcast quality commercials and online videos about your firm?
And put your video on your website, share it on your social media and post it on YouTube?
Why shouldn't your HOLLYWOODSizzle style video come up when someone searches for your keyword on Google?
Sitting and waiting for clients to come to you is a big mistake.
"Create marketing materials that keep you in front of your target audience all day long," says the video creation team at Annie Jennings PR. "High quality showcase videos can create your competitive advantage, get you out there in a big way and at the end of the day, help you bring home the new business.
Annie's HOLLYWOOD SIZZLE STYLE book trailers look like actual TV commercials. Professional broadcast quality just like you see on TV! Excellent for branding and media or demo reels.
Want to look like a million bucks online?
Get your broadcast quality showcase commercial today!
Let Annie know of your interest in a book trailer or demo reel!
Looks great on the home page of your website too!