No one could be happier than us. We worked for decades to create the most powerful radio publicity campaign your money could buy.
And we did!
Getting up close and personal with listeners in a radio interview creates a meaningful relationship with them and may attract more opportunities for you. With radio interviews, you can promote your book, your business, your speaking and your interests to all of your listeners.
All radio clients get unlimited media training from our on-staff, major high-powered radio show host, and news anchor. It's included. So you don't have to worry about a thing. You will be prepared, practiced, perfect, and importantly, know how to promote your interests responsibly in the interview. Our clients LOVE their media training with us!
LOOK at these real-life radio listener stats of our blue-ribbon radio campaign below.
Over 399,000 Listeners: Recently we ran the listener numbers of our typical TOP 50 MARKETS Radio Campaign. Our client reached over 399,000* actual people who were listening at the time they were on the shows. And these are the real-life listener numbers for the 5,000 to 50,000 watt shows that broadcast to the heart of the market, once again, for the exact time they were on the show.
There's More: The 399,000* listeners do NOT include the Syndicated shows that can go out to dozens or hundreds more stations. The real-life listenership for the syndicated shows can add hundreds of thousands* of listeners to the total people who heard your message.
Not only do we book guests on the big shows in the major markets, we also book the Regional and Nationally Syndicated Radio Shows too. These shows provide you with outstanding outreach because each show in the syndicate carries its own listenership. These real-life listeners can really add up BIG.
EVERYONE: There are so many socially relevant, important conversations where you can be the expert on the shows. Yes, you can promote your book, business, speaking, and services.
Working with Annie Jennings PR is the way to LIGHT UP YOUR BRAND fast!**
It is important for you to know that each radio show has a profile that determines the type of topic/guest/expert they schedule for an interview. The example described above is that of a business author whose goal was to increase awareness, build his platform, get media assets and develop his brand further. His topic was a good, socially relevant match for the shows.***
Please feel free to let me know of your interest by filling out the form below. It's the best way to reach me quickly. Please keep in mind that our firm generally works with non-fiction, socially relevant, credentialed authors and experts.
Here it is: https://www.anniejenningspr.com/expert-signup.html
Talk soon and be well!
MEDIA QUOTE: "You all are so good we joke here about your being associate producers!" – Michelle M., 50,000 Watt Station, Seattle.
All Heart! Annie
Annie Jennings PR 908.281.6201
#1 Radio Talk Show Interview Campaign
Radio Includes Unlimited Media Training & Performance Guarantee
Influential Online Media Bookings
Famous Performance Publicity Program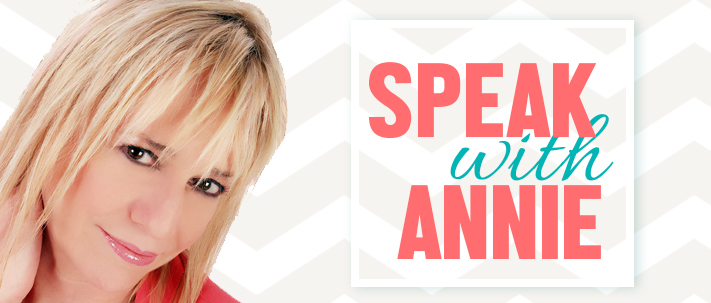 *All listener totals are verified via an independent third-party source that is known as a respected source of media statistics.
**Some campaigns can begin overnight. Yes, we have tremendous experience in working with the shows and we generally know who is booking what topics given the news cycle. Over the years our method of responsible booking has earned the trust of the media.
***Annie Jennings PR reserves to right to work with clients that fall within the profile our firm accepts. Annie Jennings PR reserves the right to advise clients to continue their search for a PR firm that specializes in clients' subject matter and publicity goals should they not be a fit for Annie Jennings PR. Our firm generally works with non-fiction titles with credentialed authors that match the profiles of the shows.