Publicity decisions matters to your success especially the decision to work with a PR firm
In this post and podcast, I discuss some of the reasons you might like to hire our firm, Annie Jennings PR.
I love that question. It's a great publicity question
I think the foundation of our success over the years and the tremendous amount of authors, experts and speakers create meaning and value from their PR efforts begins with our fundamental premise of how we do business.
We do business FOR THE BETTERMENT OF ALL. That's our publicity philosophy of doing our work
Yes, five simple words.
FOR THE BETTERMENT OF ALL.
Listen Here
So everything we develop and create for you in your publicity campaign is to empower you. This way, you can go out into the world and be your best optimized self so you can help others do the same. We like to think of it as the ripple effect.
Because of our mission statement, we had to create tremendous change in the PR industry and show others how to optimize the new marketing and publicity strategies that we created for their clients too. We shared our knowledge, expertise and wisdom so everyone could benefit.
Publicity shares your message nationwide
When you work with us, we explore your message to find out how  it can work best in the world today. We want you to be fully prepared to go out into the world to achieve your greatest dreams.
And then on the other side, because of our many years working with the highest quality PR ethics and strategies. Our media contacts go very deep. They are meaningful. The media trusts us – they trust our authors and experts. They know by the time our clients are presented to them, they are media trained, savvy, prepared and confident.
Why not find out how you can be one of our publicity clients?
We would love to welcome you aboard. Press the button below to go to the sign up page so we can set up an intro call.
All for now. Talk soon, Annie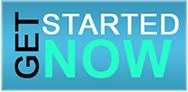 Annie Jennings PR is a national publicity firm specializing in booking authors, experts and speakers on radio talk shows, TV shows, online and print media.