Thousands of clients have benefited from the traditional retainer-based PR programs where the client pays a monthly fee for whatever they get to the more focused, more precise, and targeted media strategy that can help the clients reach their goals and objectives.
Everything changed for authors, experts, and speakers when Annie arrived in the PR industry.
She noticed something right away. Retainer publicity and marketing firms were not making any promises of performance for their clients. That meant that the client would have to pay their monthly fee but it also meant that it was possible the clients may not get any media placements at all.
And sure enough, that's when Annie invented PURE PERFORMANCE PUBLICITY. "It's all about helping clients help not only themselves do better in the world, but to help the world do better in all," says Annie.
EXAMPLE Of A PURE PERFORMANCE PUBLICITY Outcome: Congrats to our client, Jay M., for his recent media placement in one of the top three national newspapers in the USA. He appeared as the contributing expert in both the online version and in the print newspaper, reaching over 11 million readers.
Did he get calls? YES!!! He said his phone was ringing off the hook. This is a good example of how media placements can work for you.
PURE Performance Publicity for the client business model offered
Guaranteed deliverables in place that protect author, expert, and speaker PR dollars
UNLIMITED MEDIA TRAINING is included free to you with our compliments. You can learn great guest skills, how to build a relationship with your audience, and learn how to promote your book, speaking, consulting, or business in a media interview
Targeted media placements that help you build a strong future, your brand and contributed to your overall success
Highly experienced and established PR professionals with impressive media relationships take care of you each step of the way.
Our specialized publicity, branding and PR team helps you reach your vision for your book, business growth goals, and objectives
#AnnieJenningsPR is a trusted media booking firm that the media loves to work with as "Annie always has the best experts"
A media professional, from a top national media outlet, said "Annie's publicists are the best that I have ever worked with. I wish Annie could teach the entire PR industry what I need to do my job perfectly. Oh well, I will just have to book with Annie Jennings PR all of the time!"
See our numerous media testimonials on our website from all those who appreciate everything our firm has done for them.
See our real publicity outcome stories from real clients who tell, in their own voices, about working with Annie.
FALL CAMPAIGNS BOOKING NOW: To find out more about working with Annie on your PR goals and objectives, let us know of your interest here: https://www.anniejenningspr.com/expert-signup
Many new clients, after speaking with Annie for the first time, say: "I have never spoken to such a talented, truly engaged, energetic Publicist!"
No longer do you have to pay tens of thousands of dollars in monthly retainers for an unknown outcome.
Now, you get highly personalized and strategized media that helps you fulfill your business growth and development goals with a guaranteed deliverable.
You get high-impact media that offers tremendous exposure so you can change and inspire the world plus build powerful media assets that lead to earned influence with your clients.
NOTE: Annie says, "our clients build their brand, credibility, and clout so they can take better care of those they love."
FALL CAMPAIGNS BOOKING NOW: To find out more about working with Annie on your PR goals and objectives, let us know of your interest here: https://www.anniejenningspr.com/expert-signup
All Heart! Annie
Annie Jennings PR 908.281.6201
NO PUBLICITY MONTHLY RETAINER National PR Firm – work with Annie's advanced PR booking team under her PURE PERFORMANCE PUBLICITY PROGRAM.
Guaranteed media deliverables – know in advance the scope of your bookings so you can decide what works best for your goals. Publicist guidance is available.
Top city, high-impact radio talk show interview appearances with significant listenership.
High listenership select podcasts that match your area of expertise. You can enjoy coast-to-coast mega exposure with the right podcasts for your topic.
TV bookings in any city plus major online media bookings that can be SEO GOLD for your online authority especially if they link back to your website.
PURE Performance Publicity Program – Clients love that Annie offers secured media deliverables only to authors, experts, and speakers. This way, clients can target the PR placements that help them achieve greater success the most.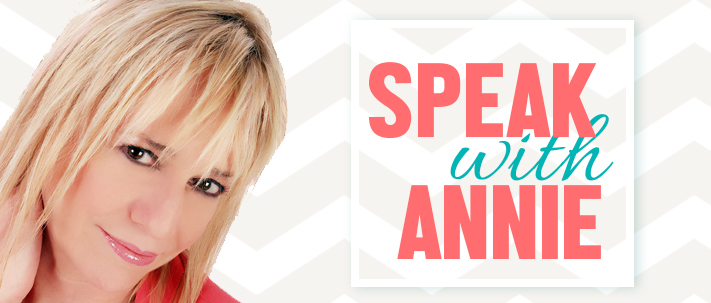 Clients love the special attention they get from Annie's PR professional media booking firm.  This influential PR firm helps them every step of the way to make the best decisions for building credibility, influence, and a trusted brand.
The media enjoys working with #AnnieJenningsPR. This respected PR firm always delivers the perfect expert for them or the commentary they would like for their article, TV show or radio talk show and podcast.