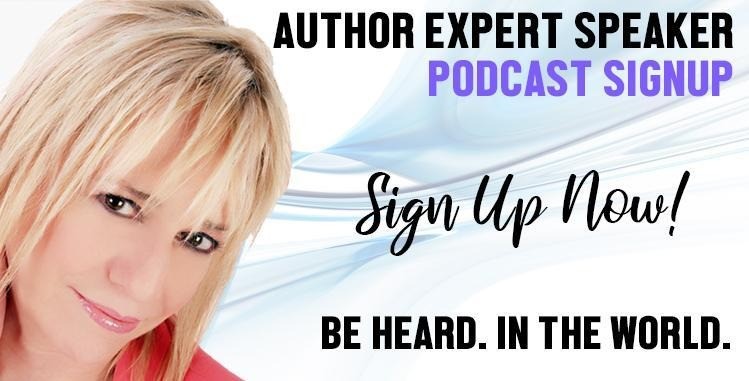 Schedule your "no fee" ALL ABOUT YOU! publicity podcast in a quick 5-minute call.
Just fill out this form on how to connect with you to set up your publicity 'All About You" podcast!
Plus it will be fun to say HELLO!
The podcast showcases your business, speaking and/or your book (if any) and is not just any old conversation. It demonstrates WHY you are special and why you stand out above the rest. You can post the podcast all over so others can learn all about you easily.
Our podcast 
slots fill up so fast 

so please do not miss this opportunity to be heard out in the world.

The podcast is with our compliments. No fee. You can use this professional promotional tool to attract more opportunities!
What podcasters are saying about working with Annie:
"Annie Jennings PR's podcasts are the best I have ever done. They are so professional. I have been interviewed by others and found Annie to offer the best high-quality opportunity for me. I recommend everyone get their own podcast interview with Annie's firm!" – Elliot L.
"This is huge and connects to my message of visibility is power. It means a great deal to be able to share my message of being seen and heard. I left the podcast experience feeling empowered. Bravo Annie Jennings and team!" – Roshanda P.
"Annie's team produced a podcast for me & I thought they did a great job! They were very professional, gave great instruction, were well prepared and provided me with a high-quality production." – Michael L.
Thanks and be well.
All Heart! Annie
Annie Jennings PR 908.281.6201
About Annie Jennings PR Firm:
NO RETAINER National PR Firm – work with Annie's advanced PR booking team
Guaranteed Media Deliverables – know in advance the scope of your bookings
Big City, Big Shows Radio Talk Show Appearances, Podcasts – high-impact listenership
TV Bookings In Any City, Major Online Media Bookings – SEO GOLD for your online authority
PURE Performance Publicity Program – Clients love that Annie offers secured media deliverables only