In the crowded book space, along with numerous apps, streaming services, and tons of online marketing by major companies to their potential consumers, YOU, the author, have to be a big enough brand to compete, but without spending a fortune.
Authors can use their book to enhance their brand power, build credibility and influence.
Brands sell books. The high cost of an author's time while writing, publishing costs, distribution costs and all of the other costs in publishing, such as cover design, editors, book reviews and more, all wear down the author. The author then becomes encouraged (and with good reason) to seek their money back with book sales. They have a tendency to forget about the bigger picture and all of the benefits of becoming an influential brand.
"Keep your eye on ball," says Annie. "Our publicity, growth and development campaigns are inherently designed to build your brand AND market your book."
Being seen and heard in the media in your area of expertise starts to raise your brand factor. Being consistent over time with your media strategy continues the process. In my experience, valuable opportunities present themselves to our clients as a result of their media accomplishments. Your book can be a door opener and attraction magnet to new opportunities. The purpose of branding PR is to let people know about you, your expertise, your services and your book, if you have one. Many of our clients have recorded their real stories of what it was like for them to work with our publicity strategy of high performance. Here is the link to their real story podcasts. 
WE BUILD YOU!
Real client and publisher, Tim M. says, "By working with Annie, our publishing firm has been able to see our branding and marketing CAMPAIGN take shape. If we had waited longer and longer and longer to start with Annie, we would have just been pushing out our success needlessly." Here is the link to his real story blog podcast.
Client JoJo Dries says this about working with Annie, "There are a lot of flashy PR firms out there that want to send you a lot of graphs and charts and this and that, but Annie was not flashy. She was very matter of fact, this is what we are going to do, this is how we are going to do it and we have the connections. She exuded confidence. She handled it LIKE A BOSS." JoJo's real publicity story here. 
Annie says, "I am an author advocate. I want to see you succeed with your publicity goals. I want to set the fees for our services in such a way that allows you to say YES. A lot of PR firms charge up to $20,000 per month on a retainer. At our firm, you only pay for secured media deliverables that have meaning and value to you. The idea is to price you into the publicity market and not price you out. That's when you have come all the way only to be stopped by the high cost of typical retainer firms, of which we are not."
Alana M. says, "When I think about working with #AnnieJenningsPR, I think about a company that under promises and over performs. We have been hiring agencies in PR and marketing for over 13 years. We all know the tale — these other firms will generally sell at you hard. But with Annie it was different. Within 10 minutes of speaking to Annie I knew this was the firm we were going to hire!" Alana's real publicity story here.
And we can talk about how at our firm there are 'no retainer – just results' performance campaigns that might be able to help you.
Want to have a presence as a contributing commentator in the major media? From radio talk shows to major online media, we can help get you booked. Click on the link below and soon you will be speaking with Annie. Enjoy!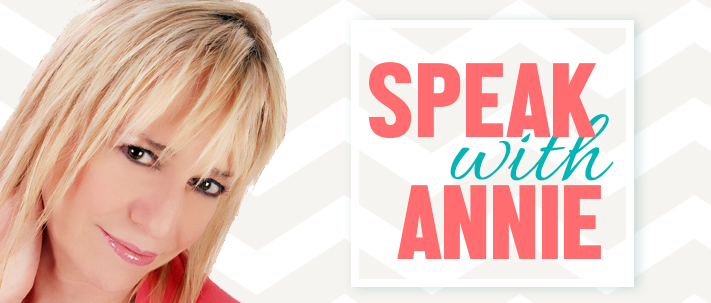 Annie Jennings PR is a performance-based PR firm offering client access to the media marketplace without the high cost of monthly retainers.
Annie's firm has booked over 25,000 media placements in just one half of the time they have been in business. This creates vast knowledge of how the media is booking.
Annie says, "The media changes over time. At our firm, we notice these changes and pitch our clients in such a way as to increase the chances of a YES!"
Annie continues, "Our business model reflects the belief that all clients have potential. The trick to getting PR media opportunities and bookings is simply making sure you are pitching the right person who would naturally have an interest in your client. BINGO. BOOKING! But this is harder than it sounds as many producers and journalists wear many hats."
Talk to Annie about your radio publicity campaign, TV show bookings and placement in online media outlets.