TV publicity helps reach new audiences.
Every type of media provides a deliverable in terms of the target market. A well crafted publicity strategy includes a variety of outreach methods. The basics are getting booked as a guest on radio talk show interviews, being the quoted expert in major media online outlets and being interviewed on TV shows. TV media will mention your book in your introduction to credential you for the topic that is going to be discussed. Another benefit with many of the TV publicity bookings is that they will show your book cover on the screen or in the case of local TV shows, they may have it set up on a table or hold it up for the viewers to see the cover.
How to get booked on TV shows
Annie Jennings PR has worked with thousands of authors and experts. TV publicity along with getting clients booked on radio talk shows and online media is our specialty. Traditional publicity, such as TV and radio bookings, are the most in demand and toughest to book. But we do it all the time.
The first step to getting booked on TV shows
Because there are so many print on demand authors all asking for an appearance on the show, producers have learned to ask for a "demo". A demo is video of you on a previous TV show. The producer will look at content, skill set, image and ability to be a great guest.  If you are working with our PR firm, you will be in our famous Ladder Strategy that is designed to meet all the requirements of the media while building assets for you to use to create a competitive advantage for you. A demo reel is considered an asset. A media appearance can be used on your site and on your social further extending your brand.
Media training for TV publicity bookings
Getting media training for TV publicity bookings is essential. At our firm, we offer Skype media training for all of our TV bookings at no extra charge so our clients go on the air prepared, confident and comfortable. They also know how to look good sitting in any chair, where to look while answering questions and what to wear to look professional. This creates a high quality TV appearance that can be used for pitching to other media. Media will ask for your demo almost always and the best first step to pitching TV shows is to be prepared with all your assets created and ready to go.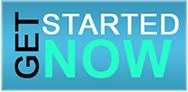 TV publicity with Annie Jennings PR
Annie books all of the TV shows in all of the cities across the USA. In addition, once booked on the show, you get unlimited media training to prepare for your appearance.
Annie is a leader in the publicity industry and has created many of the publicity strategies commanding the industry today. Why? Because they work. Annie's contributions to the publicity industry work as they create the "triple win". The show wins, the audience wins and the author wins. Annie's got this famous PR strategy well-developed for authors wishing to make every moment of the publicity count as well as every penny of their investment!
As real TV publicity client podcast guest, Lauren Bloom, says "Every Penny I Have Spent With Annie Has Been Worth It!" (full TV publicity podcast/story link).  Lauren says "Working with Annie's PR team has given me a high-profile media bio and now people call me from all over the world for advice. And that's how you do it. That's how you leverage your publicity into new clients."