Radio Publicity Opportunity
Is there a story making headlines that falls within your area of expertise?
Annie Jennings PR is a leading publicity firm that books headliner experts in the media on the topics impacting America TODAY (and each and every day).
Get Booked On Radio Talk Shows
Want to get booked on major media as the authority expert in a breaking or ongoing news story? Radio talk show interviews are perfect for authors and experts wishing to share their wisdom, insight and message with millions as well as enjoy book promotion and publicity.  Radio on terviews are conducted via telephone allowing you to blanket the nation with your message and commentary very easily without travel or major time constraints. Right now, there are HOT topics under discussion that might be perfect for you.
Annie has a top professional PR booking team experienced in moving socially relevant authors and experts out into the media at a moment's notice. If there is a breaking news story and YOU want to be the national commenting expert, tell us. And tell us quickly.
Annie Jennings PR offers the #1 most powerful radio talk show campaign that includes a guarantee of performance and unlimited author media training.  Annie's PR firm all offers TV bookings, online and print media placements  under her highly acclaimed pay for performance pricing publicity model.
Contact Annie Jennings PR now at http://www.anniejenningspr.com/expert-signup.html
About The National Publicity Firm, Annie Jennings PR:
This mega media booking PR firm specializes in booking guests who can comment on the breaking news stories making headlines as well as authors and experts wishing to access the major media to build credibility, influence and clout by entering the national stage.  Annie offers guaranteed deliverable radio talk show campaigns that come with a performance guaranteed as well as her firm's famous pay for play publicity pricing model that is the PR model of choice for many seeking just certain major media bookings.
Book Promotion, Author Publicity And Major Media Bookings:
Annie Jennings PR is a major author book promotion firm that specializes in radio publicity and creates opportunities for authors to get booked on radio interview shows. Annie's radio publicity campaigns come with a performance guarantee and unlimited media training where you can learn how to be a fabulous radio talk show guest.
Contact Annie Jennings PR now at http://www.anniejenningspr.com/expert-signup.html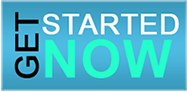 Get Book Promotion, Author Publicity, Book Marketing Today!