Want publicity? Getting booked on radio shows is a great way to showcase your expertise, pump up your book promotion campaign and build a strong reputation of excellence.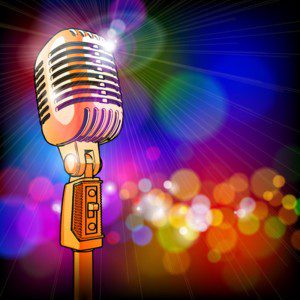 Getting booked on radio shows is a great way to get publicity for yourself, your message, your business and/or your book.
Radio is very easy to do as the shows are conducted via telephone so it's just like having a conversation with a friends but with thousands of listeners.
The radio format allows you to mention the name of your book or your business and direct listeners to your site.
However, the best part of radio is that you allow the listeners to get up close and personal.  You can speak directly to the listeners and they get a chance to sample your personality and your knowledge.  If they like what they hear, they will most likely visit your site to find out more or buy your products or books or use your service.
Getting booked on radio shows is the cornerstone to a powerful publicity and book promotion campaign!
THE ANNIE JENNINGS PR BIG CITY RADIO CAMPAIGN – Get #1 Radio Campaign In The Publicity Industry
**  Includes Bookings On Nationally Syndicated Shows
**  Interviews With Famous Hosts
**  Interviews On High Ranking Radio Shows With 100,000 – 1,200,000+ Listeners
HIGH LISTENERSHIP: Annie Jennings PR books radio interviews on radio shows top, most influential markets and on nationally syndicated shows and networks.  You are able to access high impact, high listenership radio shows that allow you to share your message with millions, create national expert status and enjoy success!
HIGH IMPACT:  You are hand-pitched to the perfect shows for you and your topic. Your radio campaign Includes stations in the HOT Major Markets or on Nationally or Regionally Syndicated Shows or Networks ONLY. Any shows offered to you outside of the profile of the campaign (even #1 shows) are FREE to you and offered as value-added and with our compliments.
It is important to note that the famous Annie Jennings PR campaign does NOT include radio bookings on the following:
•   No college radio shows
•   No internet radio shows
•   No weekend radio shows
•   No overnight radio shows
•   No low listenership radio shows
•   No shows in the middle of nowhere
THE ANNIE JENNINGS RADIO CAMPAIGN ONLY INCLUDES THE BIG RADIO SHOWS:  Annie Jennings PR only books radio shows in the Top 35 or Top 50 cities (depending on which campaign you select) that are considered major player shows in the market.  These shows have heavy listenership and are high ranking shows in their market.
NATIONALLY SYNDICATED RADIO SHOWS:  Annie Jennings PR has includes booking on Regional & Nationally Syndicated radio show that reach numerous markets with just one interview.  Nationally syndicated shows offer tremendous exposure to millions of listeners and the ability to blanket the country with your message.  These shows are extremely powerful.
FEE RANGE: Fees range from a 6 interview campaign from $2,000 to our famous 10 MILLION REAL LIVE LISTENER RADIO CAMPAIGN at $10,000.
GUARANTEED:  All campaign are guaranteed deliverable.  That means that Annie Jennings PR guarantees the radio shows will be booked according to the Contract provision.
•   Professional media training is included for all campaigns
•   Ongoing media training support for the length of the radio campaign
•   Message creation and content strategy development for all campaigns
•   Headliner status booking strategy used for all campaigns
•   Access to our 24/7 news division to create socially relevant news hooks included
•   Professional, highly skilled radio bookers with mega experience booking your shows
Get booked fast! Get the #1 radio campaign in the industry only offered by Annie Jennings PR.