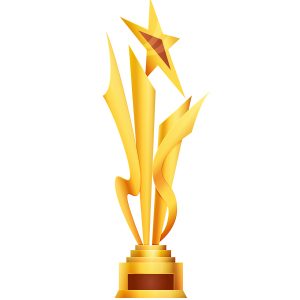 And our many clients agree!
#AnnieJenningsPR is an author, expert, speaker & client advocate. Annie offers NO RETAINER PR. She offers performance #publicity where clients can target media that matches their goals. Her #radio talk show campaigns are stellar. Bookings on major shows in top media markets and on the Nationally Syndicated radio shows with guaranteed deliverables.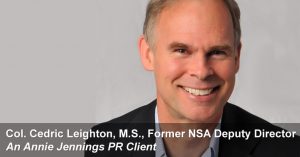 Cedric talks about the importance of being seen and heard in the media to build up credibility, influence and clout. Cedric tells us in his real story, "In the consultancy world, it's very important to have your reputation enhanced by your media presence. Annie has a great team of PR professionals who can get the job done."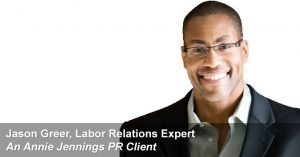 Many authors and experts want to rise to the top of their field but don't know how to do accomplish that task. But Annie does. Remember, creating expert status by being a contributor to the media in a meaningful way builds a brand. Brand attracts community. Community attracts opportunity. Next thing you know, you are considered a leading expert in the field. Annie has developed a media strategy designed to bring the expert to their optimal levels of expert status given their credentials, bio and area of expertise. Jason Greer wanted to become a top expert – one of the most notable in his industry. He says, "As a result of working with Annie Jennings PR, I have become the 'go-to' Diversity Expert for a major radio talk show in Washington DC. I am also now a trusted source in the latest race and labor relations news for media across the country and have appeared as the expert for The Wall Street Journal, Forbes and on FOX News Radio, plus more.  Annie made this happen for me. There is no going back after working with Annie." Jason has been an Annie Jennings PR client for many years. And that's the nice thing about our famous performance publicity program, is that you can be pitched to the media when the time is right for you and stand down when the media cycle is slow for your area of expertise. At Annie Jennings PR, TIME is not MONEY. Why? No monthly retainers. You are not paying for TIME. You are paying for taking advantage of opportunities as they arise.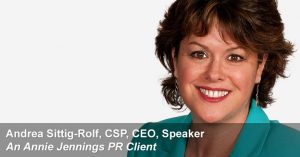 Andrea has influential impact in her business. She has the talent and put the time, energy and investment into providing to her clients what they need to know. 'Need to know' in this case refers to providing knowledge and resources to companies to help them achieve their goals. She is hands on and always aware of what her market will want to accomplish  next for their firm's growth, development and prosperity.
Andrea says this about working with Annie, "I first heard of Annie Jennings PR at a publicity event where everyone was talking about her and the next day I had Annie on the phone." Annie got her three major media thought leader placements within a month for a fraction of the price that other firms charge who don't guarantee anything. "Working with Annie is just this beautiful relationship. I use my big media placements to get my fees. When I tell my clients my daily rate they expect it. No questions asked. I am suddenly perceived as a star."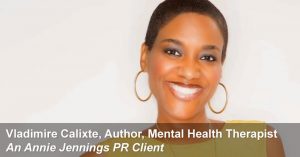 Vladimire had heard about Annie Jennings PR and was also referred to Annie by her publisher. Now that is relevant because publishers have an agenda for their authors and their books. They want maximum exposure for maximize impact. They want to optimize sales.  Many of the Annie Jennings PR clients report outstanding sales even in this crowed publishing industry where self-published authors have added millions of books available to authors. Check out publishing industry resource, Bowker, for their recent press release on how many self-published books were published last year and each year before. It adds up to millions of books now on the market and available to readers. Annie Jennings, national publicist who has helped thousands of clients stand out and optimize sales in an overwhelming market place says, "Being seen and heard in the media will skyrocket your reputation. Once your media accomplishments brand you as an expert you can attract readers not only to your book but to other areas such as speaking or working with your firm."
Author and Licensed Mental Health Therapist, Vladimire Calixte, says this, "Annie came highly recommended as one of the top publicists in the county. My publisher told me that she had other authors that had great success working with Annie. If you want your book out there and you want to motivate the masses you have to go with Annie Jennings!"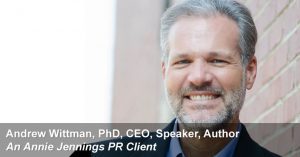 Andrew Wittman PhD has tons of talent, charisma and expertise. The question was how to get the market to notice. And our firm, Annie Jennings PR, was able to help Andrew become a top contributing source for the media. In turn, he became a brand, attracting new opportunities and speaking events. The media is the big secret to success. And by the way, they don't just book anyone. They book the best experts they can find to be the source or contributing expert to their media situation (TV segment, print article or online media story). It is quite a complement to be chosen by the media as their source. Andrew has worked with our firm for many years. He can do this because he can be always in the mix when his topic is socially relevant and stand down when it is not. Remember, with our performance publicity there are no monthly retainers. You do not have to pay for time passing. You invest in yourself when the time is right. Clients love this about working with our PR firm.
Andrew Wittman, a marine veteran, former police officer and federal agent says of Annie, "I've wanted to work with her for a number of years, because of her character, not just her reputation. Annie operates her firm based on who she is – Annie is a powerhouse of honor, integrity and always under-promises and over-delivers. It's about character with her. Her whole firm is like that. They are like a family that always has your back. When I say she over-delivers, she does. She knows she is going to produce. And her firm did. I was with another PR firm once and they took my money and I never heard from them again."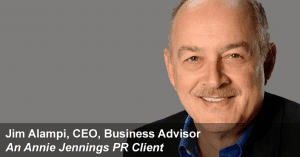 Jim Alampi says, "Annie got me in places that were prime for my audience. I got a live interview on Fox News, which is pretty spectacular, considering I'm a business guy who works with CEOs.  The media placements really helped me climb the ladder. I became a columnist at Entrepreneur Magazine, which was a pinnacle in my career. What was interesting is, as we went up the Radio to TV ladder we decided it would be more beneficial for me to focus on print media. They then shifted me into full blast print and online media programs. I couldn't have asked for a different or better approach."
Annie Jennings, national publicity expert and creator of many of the publicity strategies and resources used in the PR industry today is available should you wish to pursue media opportunities. Just click on the link below, fill out the interest form for us and soon you will be speaking with Annie. Always feel free to call for an appointment as well using the number on the home page on #AnnieJenningsPR.com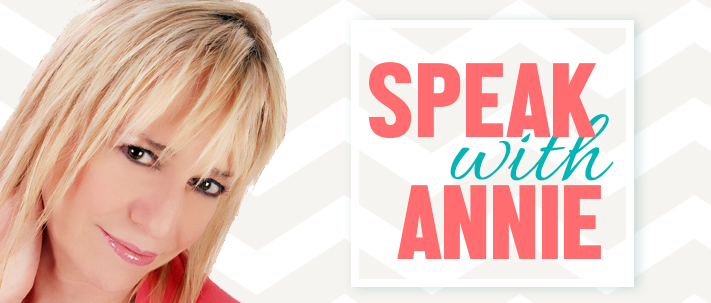 Annie Jennings PR Public Relations firm works with authors, experts and speakers to provide media opportunities that further their career, growth and development. This firm helps clients share their important messages. Get your expert status, media placements, book promotion and author marketing with the top public relations and PR firm that is consistency named a top ten publicist in the USA.
EXPERIENCE: Annie Jennings PR has outstanding experience working in the media and a rich history of media success. You can review dozens of real publicity stories from real clients or enjoy the many testimonials Annie's clients have contributed.
THOUSANDS OF CLIENTS: Annie Jennings PR has worked with thousands of authors, speakers and experts. A recent count of media bookings the publicity team at Annie's has secured 25,000+ media opportunities for their clients. Plus, we stopped counting about halfway through!
Over the years Annie Jennings PR has helped successful authors reach out across America, live their dreams out loud and change the world – as they say – one message at a time.
NO RETAINER PR: Here's one important thing to note about Annie, and she says it herself, "I like to price people into the market, not price them out. I let the market tell me what works for them and not set prices beyond reasonable means. Many PR firms charge high monthly retainers. We do NOT charge monthly retainers as the market is not predictable. You have to be ready to go when the market news cycle or trending stories fall into your area of expertise and that might not be in your typical 3-month retainer."
PERFORMANCE PUBLICITY, GUARANTEED DELIVERABLES: Annie Jennings PR offers performance guaranteed publicity and guaranteed deliverables to her clients. Annie's top market radio campaign helps authors create meaningful and valuable messaging to share with the world. The radio talk show campaign is a guaranteed deliverable and books authors and experts on the big radio talk shows in the major cities in America. You reach across the USA by getting booked on the nationally syndicated radio shows and networks that a reach out coast to coast.
UNLIMITED MEDIA TRAINING: Each radio campaign includes free unlimited media training by a former award-winning producer so you are confident, prepared and media savvy for your interviews. Our experienced professional team of publicist help you define your message to the most important elements, build out those messages and media train you on sharing your message with millions.
READY FOR THE MEDIA: Our authors say that at first they were worried about getting out there in the media. But after their unlimited media training sessions that are included in their radio campaign and segment/message development with our professionals, they report they were more than ready to be on radio shows, in online media and on TV shows!
NATIONWIDE PR SERVICES: The Annie Jennings PR firm is located in the NYC area, although works nationwide with authors and clients everywhere, and is held in high regard by the media.
A NICE COMPLIMENT: Just recently, one major media journalist wished more firms would pitch and book like Annie Jennings PR. Now that's a compliment!