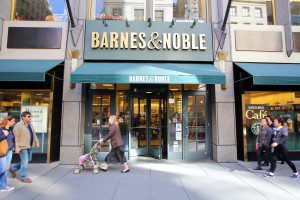 Want low cost book promotion? What about radio publicity?
Author Advantage Program: Just recently, our radio publicity firm, Annie Jennings PR, launched our flexible Author Advantage program which is tailored to each client. Authors and experts love it because they get the same powerful shows and perks that come with our traditional campaigns at pricing levels that work for them.
WANT TO KNOW MORE: I'd love to discuss how to make this program can work for you with where you are in your media outreach, platform building and desire to create a powerful presence in the media.
If interested, please fill out this Author Advantage Interest form  to let me know and we can set up a time to talk.
IT'S GUARANTEED!

 Your book promotion and radio publicity comes with a guarantee of performance.

Keep in mind, our Author Advantage program is a guaranteed deliverable and each radio talk show campaign comes with unlimited media training with an award-winning former news producer. You'll learn the media skill set to help you be an awesome guest for the shows. Your segment idea is developed by seasoned professionals who have built up rich and impressive access to the most sought after media in the industry.

Below is more information about our famous radio talk show interview campaign that has created value, influence and prestige for numerous experts, too many to count, over the years.

Will you be our next client? I hope so!

Looking forward to speaking with you.  Meanwhile here is more info about getting book promotion using radio talk show interviews.
ABOUT THE FAMOUS ANNIE JENNINGS PR RADIO PUBLICITY CAMPAIGN
It's the #1 Most Powerful Radio Campaign Your Money Can Buy
BIG RADIO SHOWS:  Annie Jennings PR books radio talk show interviews on radio shows in the top, most influential markets and on nationally syndicated shows and networks.  You are able to access high impact, high listenership radio talk shows that allow you to share your message, create national expert status and enjoy outstanding success!
HAND PITCHED: You are hand-pitched to the perfect shows for you and your topic. We offer a range of radio campaigns that include stations in the TOP 50 Major Markets or on Nationally or Regionally Syndicated Shows or Networks ONLY.
ONLY BIG RADIO SHOWS: It is important to note that the famous Annie Jennings PR campaign does NOT include radio publicity bookings on the following:
No college radio talk shows
No internet radio talk shows
No overnight radio talk interview shows
No low listenership radio talk interview shows
No radio talk interview shows in the middle of nowhere
RADIO PUBLICITY: Annie Jennings PR only books radio shows in the Top 50 cities that are considered major player shows in the market. These shows have strong listenership and are high ranking shows in their market.
NATIONAL RADIO SHOWS: Annie Jennings PR also books radio publicity interviews on the Regionally & Nationally Syndicated radio shows that reach numerous markets with just one interview. Nationally syndicated shows offer tremendous exposure and ability to blanket the country with your message. These shows are extremely powerful.
GUARANTEED RADIO PUBLICITY CAMPAIGN:  All radio campaigns have a guaranteed deliverable. That means that Annie Jennings PR guarantees the radio shows will be booked according to the contract provisions.  The famous Annie Jennings PR radio campaign includes:
Professional media training – one hour media training session kicks off your campaign
Media trainer conducts a PRACTICE interview just like you can expect on your real interviews
Ongoing media training support for the length of the radio campaign
Message creation and content strategy development
Advance headliner status booking strategy that gets you booked on the bigger shows
Access to the Annie Jennings PR 24/7 news division
Creation of socially relevant and cutting edge news hooks for optimal book promotion
Professional, highly skilled, media savvy radio bookers with mega experience
Get booked fast. Get the #1 radio talk show interview campaign in the industry only offered by Annie Jennings PR book promotion.
Thanks!
Annie,
Annie Jennings PR, 908.281.6201
Providing Outstanding Book Promotion & Radio Publicity