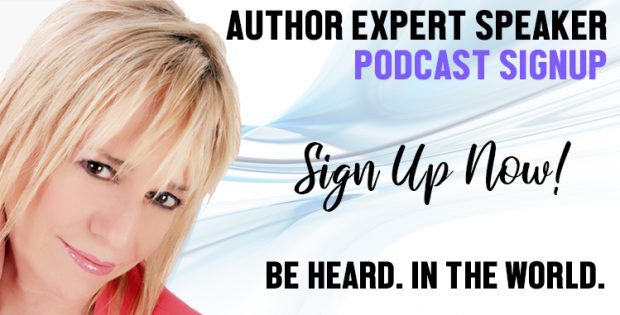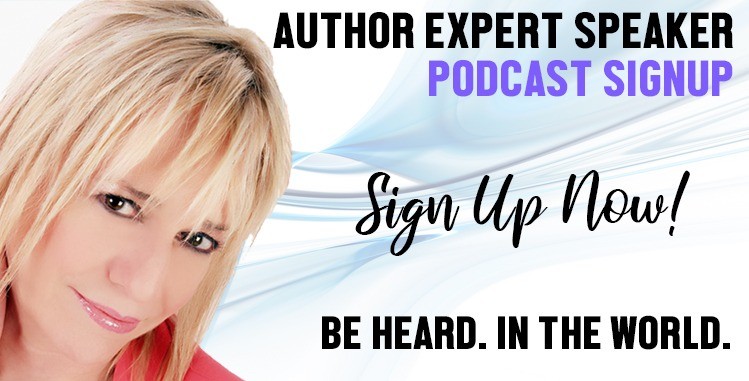 Get booked on your AuthorExpertWire LIGHT UP YOUR BUZZ! Podcast. This podcast opportunity is designed by Annie to help you create a professional podcast. Your podcast can serve as a commercial featuring YOU, your book, and/or your business.
REAL PODCAST CLIENT TESTIMONIAL: "My AuthorExpertWire LIGHT UP YOUR BUZZ! Podcast was delightfully fun, as well as easy. I would encourage others to jump in and add their voices to the conversation. Your podcast interviewer is an experienced professional with a keen media eye and ear who knows just how to develop a conversation that not only fits the author's style and message, but one that zeroes into what I, as a listener, would want. What was especially helpful in my interview was the chance to read a short excerpt from my book. The excerpt flowed nicely with the rest of the conversation. Well done!" – John M.
SIGN UP FOR YOUR PODCAST: Your listeners will DISCOVER WHY YOU MATTER in their world. WHY YOUR BUSINESS MATTERS and/or WHY YOUR BOOK MATTERS.
BE A GUEST: Please use our podcast signup form to let us know more about you. We will reach out via email to set up your 5-minute call to schedule the date and time for your podcast: AuthorExpertWire LIGHT UP YOUR BUZZ.
FEE: The fee for the Podcast is $199 per episode up to 20 minutes.
You know our firm. You trust our firm. We have produced thousands of podcasts over the years. You know we will do a great job for you!
LOTS OF EXPOSURE, THOUSANDS OF LISTENS: As an added value, we share your podcast on our numerous social media properties that reach over 75,000 people, offering you deep exposure into the community of authors, experts and businesses. Plus, you can post your AuthorExpertWire LIGHT UP YOUR BUZZ! Podcast on all of your social media and website for increased distribution.
Your podcast is available via iTunes, Google Play, Stitcher, Overcast, Castbox, and lots more.
What podcasters are saying about working with Annie:
"Annie Jennings PR's podcasts are the best I have ever done. They are so professional. I have been interviewed many times by other 'so-called' professional interviewers, that don't do their homework and it makes the interview a bit awkward, but not Annie Jennings PR. I recommend everyone get their own podcast interview!" – Elliot L.
"This is huge and connects to my message of visibility is power. It means a great deal to be able to share my message of being seen and heard. I left the podcast experience feeling empowered. Bravo Annie Jennings and team!" – Roshanda P.
"Annie's team produced a podcast for me and I thought they did a great job! They were very professional, gave great instruction, and were well prepared. They provided me a high-quality production." – Michael L.
Let's do this thing!
YES! I have an interest in being a guest on Annie's AuthorExpertWire LIGHT UP YOUR BUZZ Podcast!
All Heart! Annie
Annie Jennings PR 908.281.6201
NO RETAINER

National PR Firm – work with Annie's advanced PR booking team

Guaranteed Media Deliverables

– know in advance the scope of your bookings

Big City, Big Shows Radio Talk Show Appearances

– outstanding listenership

TV Bookings In Any City, Major Online Media Bookings

– SEO GOLD for your online authority

Performance Publicity Program

– clients love that Annie is only paid for secured media deliverables
Want to find out more about working with #AnnieJenningsPR? Get the media placements that are right for your publicity, marketing, and branding goals.  Just fill out this PR interest form below.
EXCITING! Talk soon and stay well, A