Publicity on TV offers authors excellent exposure for their book.
Annie Jennings PR is a top national PR firm that specializes in providing publicity services. This firm books authors and experts on TV shows, in print and online media and on radio talk shows in top cities in the USA.
TV Campaign Publicity Helps Creates Thought Leader Status.
Being seen as a thought leader on TV can influence your opportunities.  It's not easy to get booked on these major TV network and top cable programs.  So when you do, its time to tell the world. Be sure to put the TV video on your website in a prominent location and of course, share enthusiastically across your social media.
#BookedByAnnieJenningsPR! Get Publicity Now.
Many of our TV guests that get booked on the major shows tell us that the appearance generated new and exciting opportunities for them.  But are you wondering about how to get started pursuing this top-level media? At Annie Jennings PR, we use our famous publicity Ladder Strategy for optimal growth. This strategy is named in this way to create a visual of the path of growth needed to achieve your optimal potential with media. The goal of the Ladder Strategy is to go as high up on the rungs. The higher rungs on the Ladder require top-level professional and academic credentials, social relevancy for your subject matter and media demand for your topic and an impressive, highly-developed media bio that allows you to demonstrate your expertise – without a doubt. These factors create confidence for the media outlet and allows them to say YES! to booking you as their next guest.
Getting Publicity On TV Shows Is An Excellent Credibility Builder.
Many people think that getting booked on these shows, the big national ones, is easy. But no, not in this publicity era. Many of the shows that had lots of guests on the show in the past are now working the breaking news cycle. They tend to reach out to the same guest contributors over again for the segments. They trust them. Plus, the expert guest has been following the breaking news stories so the media knows they can count on them to be prepared, confident and powerful on the air.
But how can you compete with the guest experts the shows are already using? Annie Jennings PR uses her tried and true strategy to get you booked on the shows. We have a plan. We have a process.
Want TV Publicity? Here's What TV Shows Look For In A Guest.
Everyone involved in a booking takes responsibility to present or book the most qualified guest for the segment. We look at your credentials and how they match the segment content, we look at your media experience and media bio, we look at your level of contribution to the media on similar topics. The more you are an active participant in the relevant conversations in your subject matter the better your chances in being chosen as the next guest. The shows want the best and quite frankly, can you blame them? No, because of the intense competition for ratings. They have to be savvy and choose the perfect expert. Can that be you? Let's see!
Your work with Annie Jennings PR is designed to qualify you to help you achieve your highest potential. Your work with Annie Jennings PR is designed to create opportunity for you to achieve your media goals. Our firm as over 25 years of experience in working side-by-side with the media. Over the years our firm has built up relationships and has earned the respect of the media. It is because of this experience and respect that a good growth strategy is too join our Ladder Strategy. This way, you too can build yourself up to your highest levels of success given your credentials, media demand and your media bio as discussed above.
This might be a good time to check out our real publicity stories of success as our clients come back to share their stories. Each podcast is packed with great info on how these clients built superstar status in their field.
You can join our publicity family. Enjoy publicity campaign is designed especially for your goals and objectives!
Contact Annie Jennings PR firm using this sign up box to let Annie know of your interest. Enjoy letting Annie and her professional PR team bring you to your highest levels of success!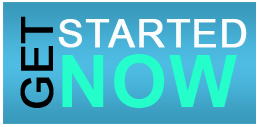 Annie Jennings is a top national PR firm specializing in booking guests for publicity on TV shows, radio talk shows, in print media and in online media.