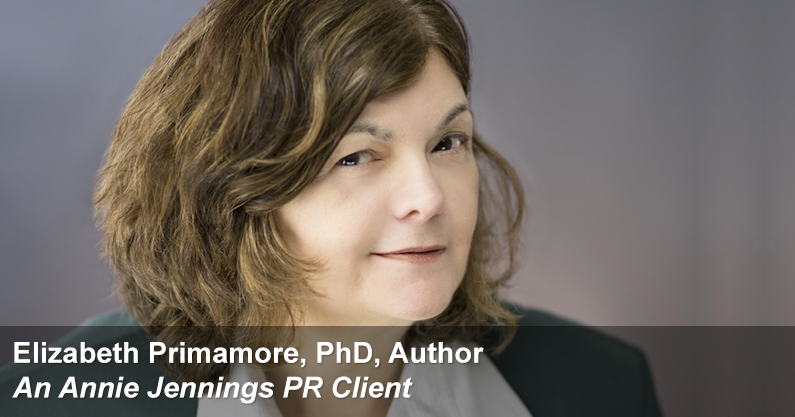 Publicity Stories From Real Authors!
Welcome to the Annie Jennings PR Real Stories of Publicity Success Podcast Series. Annie Jennings is the creator of the most powerful radio talk show campaign in the country where you are booked on high impact radio shows in top markets as well as the National TV, Print and Online Media performance publicity program where she offers guaranteed deliverables.
Listen Here
Publicity Real Story: "Annie Gave Me Confidence! This Is A PR Firm That Delivers!""
Publicity podcast features real PR authors and clients of Annie Jennings PR.
In this publicity podcast, we feature Dr. Elizabeth Primamore, English Professor and author of Shady Women: Three Short Plays. Elizabeth was heard on over 250 stations during her eight interview radio campaign. She blanketed the nation with national interviews heard on several SiriusXM channels as well as one of the largest morning news programs in the country. Dr. Primamore shared her timely message in major cities including San Francisco, Atlanta, Seattle, San Diego and more. She is now able to leverage these media assets in her marketing and future projects.
What was it like to speak with Annie about your publicity strategy?
Elizabeth Primamore PhD tells us her story:
When I spoke with Annie she was very forthcoming and she was very honest. I felt she completed understood what I was saying. What really impressed me was her performance guarantee. She was willing to guaranteed my radio campaign.  Annie and I had long talks before I committed to hiring Annie Jennings PR. She had patience. She was wonderful.
As a first time purchaser of a radio publicity campaign how did the experience go for you?
I just want to say something else. You hear a lot of horror stories about publicity firms – or I have – that they don't deliver what they say they will deliver. I want to say this one thing about Annie Jennings is that the firm delivered.
As far as this being a first time experience, it was a wonderful first time experience.
How does Annie's publicity team work with you to get you ready for your radio talk shows?
The firm works with you to get you to the point of knowing what you want to say to the world. They show you how to share your message when you are on your radio interviews. Annie's professional publicists draw from your messaging and goals to create a publicity outreach plan for the success of your campaign.
Next comes the unlimited media training that Annie offers with her radio show publicity campaign.
Annie offers unlimited media training with her radio campaign which to me was invaluable. I will be honest. I was anxious. I had never done radio before. The thought of being "live" on the radio shows made it even more anxiety producing. The unlimited media training was critical to preparing me for success in that arena.
Annie Jennings PR gave me support the whole way through. They were there for me. They listened to my radio interviews. They gave me feedback.
Annie Jennings PR gives you confidence.
Working with Annie Jennings PR was just a terrific experience. I felt I was very well prepared for the radio interviews. The publicity staff was very available. They always responded. The publicists were on top of what I was doing. I felt very supported. I felt like I was part of the team. That we were all in it together. It wasn't just me who wanted to succeed. I felt like all of us wanted my campaign to be a success. Annie Jennings PR was behind me all the way. Annie and her publicists wanted me to succeed as much as I wanted to succeed. That energy empowered the experience – it was very empowering – to work in that environment with the firm.
What would you say to other authors, experts and speakers about working with Annie Jennings PR for their publicity strategy?
I have something very simple to say, this is a firm you don't have to be afraid of. You don't have to be afraid that they are going to rip you off. This is a firm that clearly and emphatically delivers.
They do exactly what they say they are going to do. Also, as the author, I took responsibility for my end of the campaign. Everyone is on the same page. There is no confusion whatsoever. It was a very clear, well-organized campaign that the firm delivered without question.
You can learn more about Dr. Elizabeth Primamore and her book Shady Women: Three Short Plays at www.ElizabethPrimamore.com
Would you like Annie Jennings PR's help in promoting a book? Or creating a powerful media bio for influence can credibility?
Just let Annie know of your interest in getting booked on radio shows, appearing on TV shows in any city including San Francisco, Los Angeles, San Diego, Dallas, Phoenix, Denver, Chicago, Washington DC, Miami, Baltimore, Philadelphia, NYC, Boston and more. Also be sure to ask about being the expert contributor to powerful online media outlets that often include link backs to your site allowing for authority pass-through. This helps your rankings as it is more evidence you are a top expert in your field.
Be sure to listen to the real publicity stories of success to learn more about working with Annie Jennings PR firm and what's in it for you!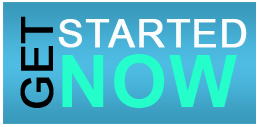 HARVARD & NYU SPEAKER: About Annie Jennings, National Publicist and Founder of Annie Jennings PR Firm. Annie Jennings is a sought after national publicity and marketing speaker. She has presented at numerous prestigious organizations and universities including Harvard, NYU, ASJA (American Society of Journalists & Authors), NAWBO (National Association of Women Business Owners), NAPFA (The National Association of Personal Financial Advisors) and  more.
ANNIE IN MAJOR MEDIA: Annie Jennings has appeared as the publicity expert in major media including Entrepreneur Magazine, FAST COMPANY, TheStreet.com, STAR, Inc., Yahoo! and more. Annie has provided the publicity industry with a vast amount of PR knowledge and advice via offering over 500 teleseminars, webinars and podcasts.
BIG CITY RADIO, UNLIMITED MEDIA TRAINING: Annie Jennings PR provides authors, experts and speakers with a top market, big city radio talk show campaign that includes a performance guarantee, bookings on major radio shows in major markets along with unlimited media training from an award-winning former news producer and book with over 25 years of experience. 
With your unlimited media training, you'll learn and practice the skill set that allows the author to be prepared, savvy and confident on the air. You will learn how to be great on the air and discover your fullest potential.
PERFORMANCE PUBLICITY: Annie Jennings PR also offers their famous performance publicity program for TV bookings (with free Skype media training), major print media and prestigious and influential online media. This performance publicity strategy allows the authors to select a publicity, marketing and promotion strategy that is just right for them and moves their business model forward.
SPEAK WITH ANNIE (she loves talking to you!) : For more details please contact https://www.anniejenningspr.com to set up a time to speak with Annie Jennings.
Annie Jennings PR is happy to speak with you about promoting books, publicity, marketing a book, book PR and book promotion.