Get Booked On TV Talk Shows, Internet News Sites, And Print Media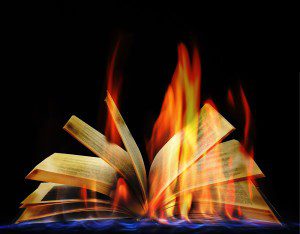 This is what everybody wants. They want to get booked on BIG GUNS! Why? To get to this level you have to be good and be able to prove your authority in your field. Annie's brilliant Ladder Strategy for book promotion is designed to get you to the highest level of media bookings you can get and FAST too. You stay at each level just long enough to qualify for the next level higher. Soon you have a collection of high powered and influential media assets that create the ultimate competitive advantage. National media anyone? It's at Annie's!
Media Strategist, Annie Jennings of the National NYC PR Firm Annie Jennings PR, shares book promotion mistakes not to make for authors who are looking to start their publicity campaign.
Book Promotion Sins:
Old Outdated Website: The web is constantly changing. Outdated book sites are cluttered and confusing. It's ok. It easy to get an optimized new design that shows you intelligently. Annie's team of website professionals can create a new design for you in less than two weeks. Don't let an old, boring site stand in the way of your book sales
No Conversion Strategy: When a potential customer comes to your website what do you want them to do? Hire you? Buy the book? Become a member of your community? Is it clear how to accomplish this these goals? Don't worry; it's not totally your fault as many sites grew without a clear cut strategy.
No Inbound Marketing: How do people find you? Being visible and relevant is important. It means being everywhere at all times. You will need a comprehensive strategy includes a strong online presence.
No Search Engine Ranking On Keywords: When Google decides that you are the authority in your keyword category by returning your website as one of the top search engine result, that's when you have a competitive advantage.
No Social Authority: To get a high powered social authority, you'll need to be established on Twitter and Facebook with a business/book page. Yes, the number of followers or likes matters. The more, the merrier. Just build consistently over time in a strategy to optimize your social authority. Annie's got a social authority building program to help you do just that! When you talk; do people listen? Be sure to check in with NYC publicity agency, Annie Jennings PR, for your internet marketing strategy.
Authors Don't Know That Over 2.7 Million Print On Demand (Self Published) Books Were Published In 2010: If you are an author, you are one in 2.7 million. According to established industry stats, book publishing and print on demand publishing is at an all time high with the print on demand sector skyrocketing. In 2010, Bowker reports that over 2.7 million books published were non-traditional (includes print on demand), up from just 22,000 in 2006. This explosive growth in book publishing and author access via print on demand publishing has created a lot of competition
No Media Assets: What's a media asset? It's YOU appearing on a major radio show or TV show as the guest or expert. It's YOU being the quoted expert in a major media news outlet or in a national magazine. Yes, credibility matters a lot. Creating a PR and publicity outreach strategy is key to your success.
Start your book promotion campaign TODAY!