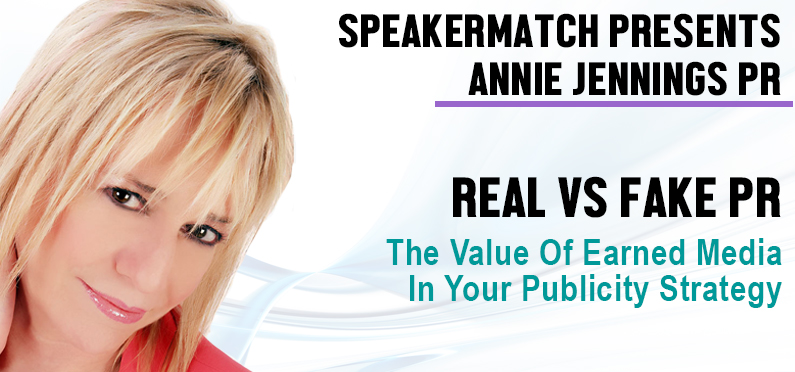 REAL PR VS FAKE PR – The Value Of Earned Media In Your Publicity Strategy
Are you starting to realize that there are a lot of ways to get your message out, but are still wondering which have the most impact for your goals?
Good!
Because you are known by the company you keep.
The media company, that is. Creating a powerful and influential reputation with your earned media accomplishments can help you secure the opportunities that provide a deliverable that helps forward your career, book promotion or business.
Recently, Bowker.com reported that over 1.6 million self-published books hit the market in 2018 and that's on top of 1.2 million self-published books in 2017.
That's a lot of eager authors who want to be seen and heard in the media to build up their credibility, influence and clout so they can attract and secure meaningful and valuable opportunities for themselves.
Buyer beware. But why?
Learn how to recognize the signs of a PR investment that may cost you unnecessary money, time, and headaches… and which opportunities you shouldn't pass up!
Teleseminar Replay Below: Find out what's out there that you need to avoid when developing your PR strategy
What is Earned PR (real) and why is it so powerful?
What is Purchased PR (fake) and why can it hurt your growth and development?
Listen Here
REAL PR VS FAKE PR – The Value Of Earned Media In Your Publicity Strategy
Annie Jennings is a top national publicist and founder of Annie Jennings PR. Annie works booking guests on radio talk shows, in print and online media outlets and various TV shows across the USA in major cities.