What's the famous Annie Jennings PR's secret?
Yes, there is one. But it all starts with a client choosing our firm first for their publicity. Annie says "once an author or client chooses our firm, it's becomes about them and how successful we can be for them. That's what we think about when going out to the media. We go out with intent to secure the booking for the client".
Annie adds "I feel that it is an honor to be chosen by an author and compelled to be successful for them. I stand for authors living their dream of sharing their message and have developed publicity strategies that do just that."
Appearing on TV is a great way to get book promotion. However, keep in mind, from a publicist point of view, there is a trick to landing the media bookings. That's why working with a top national publicist with lots of experience can give you the ultimate advantage.
Choosing the most powerful publicist for your book marketing goals and objectives.
And that's the trick for the client. Choosing the right publicist at the very beginning of their book marketing efforts. The first step to success is to know your goals and objective and trust yourself when making your choice.
When choosing the best publicist for you think about how you feel when speaking to the PR firm. Is it a good feeling? Excellent. That's a start. Next, look for proof of their ability to achieve the goals you want for yourself. Be sure to note if the firm as a performance guarantee where your money, time and investment is working for your benefit.
We asked real client Andrew Wittman why he chose Annie Jennings PR for his publicity and book marketing.
Andrew Wittman, author of the new book, Seven Secrets of Resilience in Parenting, what was it about Annie Jennings PR that captured his attention and led to his impressive success in the media.
Andrew says "I've wanted to work with her for a number of years, because of her character, not just her reputation. Annie  operates her firm based on who she is – Annie is a powerhouse of honor, integrity and always under-promises and over-delivers. That is who she actually is not just her how she tries to be seen".
Andrew adds "I love the pay for play so it's all performance based. It's about character with her. Her whole firm is like that. They are like a family that always has your back. Annie is amazing. I like being in her space and basking in her presence. She is so upbeat and inspirational". You can listen to Andrew's real story podcast and read his full post about working with our firm HERE.
Annie says this "it's true. Our PR firm delivers outcomes. Our publicists have tremendous experience creating segment ideas along with great media relationships. Our publicists possess a highly developed publicity skill set that is designed to get the booking for the client. And I love that our PR firm is performance-based".
What's Annie's ONE RULE at her PR firm?
We have only one rule here at Annie Jennings PR.
It's this.
We do not say the word TRY. We only say we go out to the media with INTENT to secure the booking.
That's the Annie Jennings PR difference.
Want to work with Annie's media booking team?  Click on the 'Get Started Now' box below to let Annie know of your interest. She will discuss your goals and objectives to develop just the right media outreach for you. Annie has worked with thousands of clients, treating each one special and going after media that helps them reach their dreams. You can be next!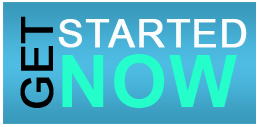 Annie Jennings is a National Publicist and Founder of the highly acclaimed Annie Jennings PR Firm that has led the industry in creating new publicity programs that serve the author and their goals. Annie is known as the publicist that stands for the author – for inspiring all publicists to create more powerful deliverables for their clients.
Annie Jennings is a sought after national publicity speaker. She has spoken at numerous prestigious organizations and universities including Harvard, NYU, ASJA (American Society of Journalists & Authors), NAWBO (National Association of Women Business Owners), NAPFA (The National Association of Personal Financial Advisors) and  more.
Annie Jennings has appeared as the publicity expert in major media. Annie has appeared as the contributing PR expert in Entrepreneur Magazine, FAST COMPANY, TheStreet.com, Inc., Yahoo! and more. Annie has provided the publicity industry with a vast amount of PR knowledge and advice. She has conducted over 500 teleseminars, webinars and podcasts packed with PR insights, knowledge and experience.
Get author PR, book marketing and promotion, next level book publicity strategy from one of the best publicist for authors, speakers and experts, Annie Jennings PR