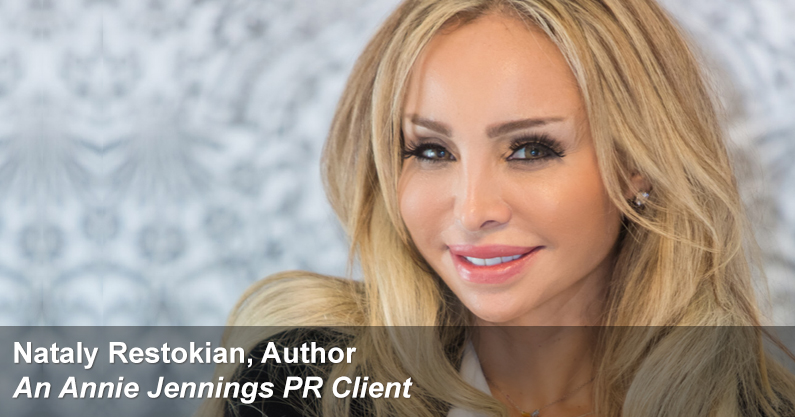 MP3 Publicity Story Of Success
Welcome to the Annie Jennings PR Real Stories of Success Publicity Podcast Series. This podcast series includes the stories of actual real clients who have worked with Annie Jennings PR. Each podcast offers unique insight into what it is like to work with the famous Annie Jennings PR team.
Radio talk show publicity campaign for author PR
Annie Jennings is the creator of the most powerful radio talk show campaign in the USA. You you are booked on high impact shows in top markets as well as the regional and/or nationally syndicated radio stations. This way, you can blanket the national with your message with just a handful of radio interviews. All radio campaigns come with unlimited media training, a performance guarantee and a publicity team of established and respected publicists working for you.
Performance publicity strategy for TV, print media and prestigious online media
Annie Jennings PR firm also offers authors, experts and speakers a TV, Print and Online Media performance program.  Some clients says "hey, I am willing to pay Annie all day long if she gets me placements that move my business model, goals and objectives forward". As it should be!
Publicity guest story
In this podcast we feature Nataly Restokian. Nataly is a first time author of Masks. She was heard in major markets such as Seattle, Sacramento, Detroit and more across the country while doing radio to discuss the message in her book Masks.
Listen Here
Publicity Real Story: "Publicity Story: "Annie Keeps Her Promises, She Treated Me Like Family!"
We asked Nataly these questions about her publicity experience:
•  What did you think about Annie when you first spoke with her?  Did you feel she understood your goals and message? Did you trust her?
•  What was it like working with our radio division?
•  How did the media training – which is included – enhance your experience?
•  A lot of people love the support we provide every step of the way – did you feel the same?
•  What would you say to others thinking of signing up?
Nataly Restokian says about working with Annie Jennings PR on her publicity outreach:
"First of all I have to congratulate Annie Jennings. I had made a lot of phone calls to others before I hired Annie. Annie had the courtesy to speak with me. I also spoke with her radio division. Some other PR firms promise you the world before you sign up and then their promises disappear. I did not experience that with Annie Jennings, with her radio division or in the media training. Annie keeps her promises.
In fact, Annie Jennings PR gave me more than I expected. You don't see that everyday.
I am a first time client. Annie treated me like a #1 client. This firm works on the goal of securing media placements and not how much people are paying. It's rare to see that in a firm.
At firs, I did not think that I needed the unlimited media training because being a former TV host I had experience. I was also on the radio for year. Jason (Annie's award-winning media trainer with over 25 years of experience in the radio industry) helped me realize that being a guest on a show is very different from being a host.
Here is an example that shows how much Annie's team is dedicated to your success. I was scheduled for an interview and I told Jason (media trainer) that was worried about appearing on the show. The show was at 9:00am so Jason offered to do media training with me the day before the show. No hesitation. He took the extra time to be sure I was prepared, confident and comfortable. Others might have said 'don't worry you are good to go' to avoid the extra effort. But not Jason. He actually took the time to help me.
Media training teaches you so much more than just being a great guest.  I learned I could be myself. Jason taught me how to just relax and be myself. He taught me how and when to mention my book in the show and how to be great guest. Annie Jennings PR is so humble and they care so much. 
Annie creates original and bold ideas.
If you are working with Annie Jennings PR you will see that they are there for you. They keep their promises. They treat you like family. For Annie Jennings PR there are no big clients or small clients. There are just achievements and success for all.
I can't wait to work more with Annie Jennings PR."
You can learn more about Nataly Restokian and her book Masks at www.NatalyRestokian.com
This publicity podcast is presented by Annie Jennings, of the National Publicity Firm, Annie Jennings PR. For more information on how you too can experience media success, unlimited media training and guaranteed deliverables please visit www.anniejenningspr.com
Want to work with Annie Jennings PR? Feel free to use the Get Started Now box below to start your conversation with Annie. She will discuss your goals and objectives to develop just the right media outreach for you. Annie has worked with thousands of clients, treating each one special and going after media that helps them reach their dream. You can be next!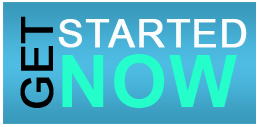 About Annie Jennings, National Publicist and Founder of Annie Jennings PR Firm. Annie Jennings is a sought after national publicity speaker. She has spoken at numerous prestigious organizations and universities including Harvard, NYU, ASJA (American Society of Journalists & Authors), NAWBO (National Association of Women Business Owners), NAPFA (The National Association of Personal Financial Advisors) and  more.
Annie Jennings has appeared as the publicity expert in major media. Annie has appeared as the contributing PR expert in Entrepreneur Magazine, FAST COMPANY, TheStreet.com, Inc., Yahoo! and more. Annie has provided the publicity industry with a vast amount of PR knowledge and advice. She has conducted over 500 teleseminars, webinars and podcasts packed with PR knowledge and experience.
Get author PR, book marketing and promotion, next level book publicity strategy from one of the best publicist for authors, speakers and experts, Annie Jennings PR