Authors ask "how do I market a book?"
And that's a great question as there are many ways to market a book from appearing on radio talk shows from sending out a newsletter to your community to posting on social media. Authors also can hold a book party where they host an event, plan a reading or talk and have the books available for sale. Authors can run Facebook Ads to target readers they think would be a fit for their books subject matter. Be sure to find blogs, podcasts and book clubs via an internet search that might be a good fit to showcase your book or interview you on a podcast.
Authors ask "how do I launch a book?"
Launching a new book should combine a variety of outreach methods and forms of publicity to occur at the same time to create as much buzz and interest in your book as possible within a short period of time. The launch strategy should include interviews on radio talk shows that allow the guest to appear on the show via "phoners" making in easy for you to "tour" the USA via telephone interviews. Of course, approach your local newspaper for coverage as they like the local angle and invite the media to your book launch party. Let your social community knows about your new book and why they might like the subject matter.
Authors ask "how do I launch a book for Amazon?"
The answer is to drive as many sales as possible via an Amazon link to your book in your other publicity strategies. You can also mention that your book is available for sale on Amazon in your radio interviews, TV interviews, online or blog media placements or in your print coverage.
Annie Jennings is a top national publicist with a rich history of marketing and promoting books for authors, experts and speakers. You can learn much more about book publicity on the Annie Jennings PR website that features real stories from author who tell about the strategy they used to promote their book. The website also has numerous articles and special reports that covers a myriad of topics including "how to get booked on TV shows, how to get booked on radio shows, how to build up a powerful platform, how to leverage your publicity" and lots more.
About National Book Publicist Annie Jennings PR Firm
Connect with Annie at https://www.anniejenningspr.com
Annie offers radio talk show campaigns that include a performance guarantee and unlimited media training and bookings on radio shows in the major markets in the USA and on the regional and nationally syndicated radio shows via phoner.
Annie Jennings PR offers a performance-based publicity program for bookings on TV shows, in print and online media.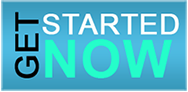 Market A Book, Book Publicity, Author PR, PR Firm, Publicist For Books