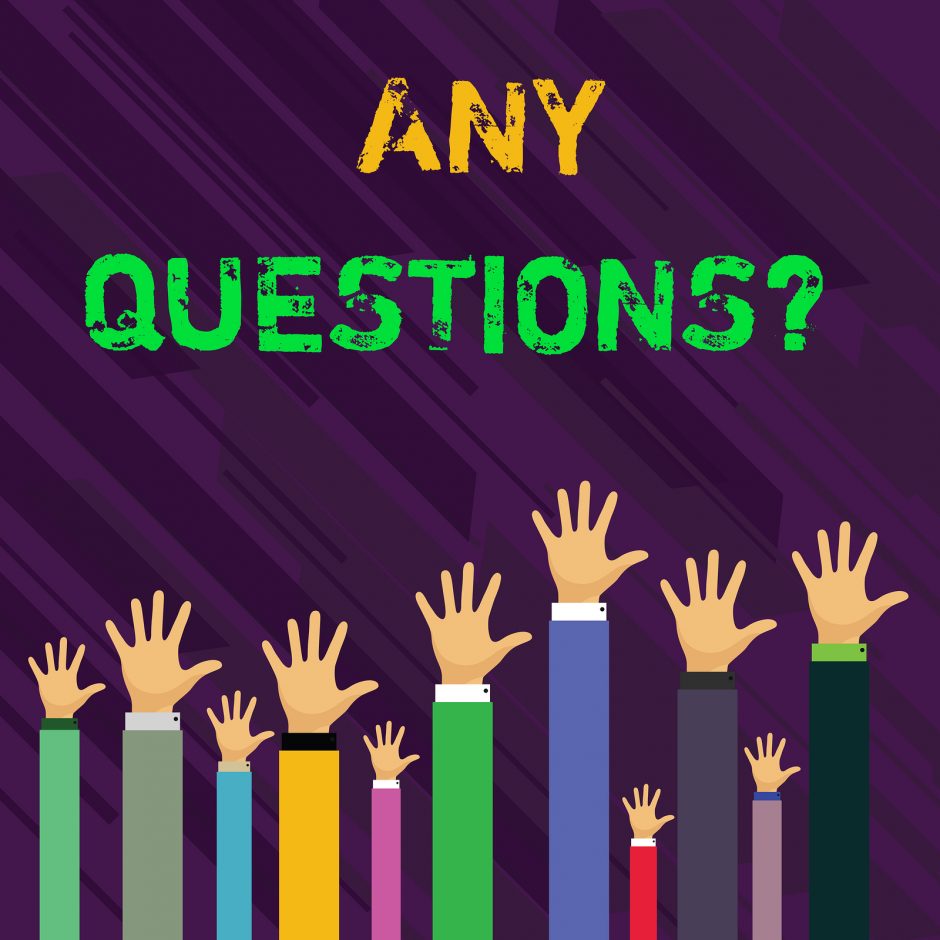 Hey Authors, Annie here!
I am talking to you today about the questions authors, experts and speakers ask me regarding their publicity. I am noticing the surplus of various opinions about publicity circulating and confusing authors. Authors are confused about a couple of thing with two being what is the best way to share their message and get valuable media assets that will help them move their "dream model" or business model forward. By "dream model" I mean the reason they wrote their book. For some author, writing their book was intended to be a business asset they could add to their marketing strategy. For others it is part of their dream – to share their message across the nation to help others.
A couple of publicity questions follow along with my point of view.  Remember, our PR firm has worked with thousands of authors, produced thousands of campaigns and probably booked over 25,000 media placement. So I would think we have a good window into some aspects of publicity.
Our PR firm specializes in traditional media such as radio talk shows, TV, print and online media placements with online being the major big brand media names that were the big brands before everything went online.
I like this question because it brings us to a much more serious issue and that is being able to get in touch with the media in the first place. There is a tremendous demand to the media from authors who are pitching themselves. Some of my media friends tell me they get about 100 pitches per hour.
And although many of the pitches might showcase qualified authors that would be a perfect fit for the radio talk show, TV show, print or online media outlet, they may not get their chance to connect with the media contact because of all of the pitches coming in from authors who use what I heard others refer to as – "SPRAY & PRAY" – PUBLICITY.
This means that they send their information to everyone and anyone and blanket the media, or spam the media, resulting in so many unqualified authors being pitched to media outlets. This negatively impacts the booking process. These authors send out their material without there first being a great match between the media outlet and their topic.
It's simply that they can't get through.
I advise any authors who read this post to encourage everyone in their author groups to avoid this practice as it hurts everyone. It is by working as a whole will individuals succeed.
With that said, and the author community is successful down the line at practicing responsible PR — as that is what it is going to take for authors pitching themselves to be successful consistently over time — here are the guidelines authors should follow and encourage others to follow when pitching the media themselves:
1) Research the outlet. Is there a good fit between you and the media outlet. This is critical as the first step for success. Every media outlet has a profile that is, a type of subject matter they cover. They know who their audience is. The media's goal is to provide topics that they know in advance will interest the profile of their audience. That's how their ratings stay up and they create loyal audiences.
2) Work with a Publicist to get some top-level media assets in your media bio. I am not saying to spend a lot of money. I am advising just to spend a little to accomplish a lot and here is why — The Media books according to 3 criteria with one of them being your accomplishments as a socially relevant contributing author in your subject matter to the big brand media that validates that you are media savvy, have developed content and have the credentials for this other big brand media on your bio to say YES to you.
Media has a responsibility not only to themselves and their company but also to the audience and this is to book responsibility. To you, the author, this means the media needs evidence that you are qualified, credentialed and an experienced professional who has a provable history of success appearing in the big brand media.
By big brand we mean media names that others know and respect as they are long-established such ABC, NBC, CBS, major city newspapers, major online media such as the online sites that were once popular magazines such as Woman's Day, Health Magazine, Men's Health, and radio shows with known networks like SiriusXM and iHeart media. This creates a confidence level in your ability.
Once you have sourced a good media contact for your topic, there is a format to use to get the best results possible. But first let me tell you the opposite approach so the right approach stands out to you.
Opposite approach to a good pitch: Write up a typical information style press release that is all business no pleasure – just the facts. This is a type of release a corporation would send out via a wire service to make an important announcement and would include all relevant information. And this style release certainly serves a purpose. In the author's case, this type of release would include the name of book, publication date, publisher, book summary, and contact info – again just the facts.
However, if you THE AUTHOR wrote up this news style release for your book and sent it out to the media you are actually sending the message "here is all you need to know about my book, now you figure out the rest".  The problem is that there is just no time for the media to do that for you. They would need to ask you for a copy of your book, discover if you are the right match for their media outlet (and this takes time they don't have) and build a story or segment idea (and this takes time that they do not have).
Is this why you said that the fastest way to learning how to do publicity for yourself is by working with a publicist to build up a quick and impressive media bio?
This is why I mentioned to work with a publicist who does this for you (that is, they do not use the news release formula described above) but they actually have relationships in place so their pitch is taken seriously and create a segment that serves everyone – the media outlet, the readers, listeners or viewers of the media outlet and the author themselves.  YES, as publicists we have to make everyone happy to get the YES for our clients.
I know this because I have worked with thousands of clients and produced thousands of media campaigns and booked probably over 25,000 media placements. But we do them ONE GOOD pitch at a time matched perfectly to the outlet. We give them SOMETHING TO SAY YES TO!
No wasting money please. Just spend a small amount of money to get to the name brand media assets and discover why YOU are important to our society – this will all work in your favor.
Keep your eye on the goal – the goal is to learn the skill set so you can pitch yourself and NOT SPEND tens of thousands on publicity when you can do it yourself. But remember, the climate of stuffing the media with endless spamming has got to end – for the benefit of all the authors.
There is no other way to learn as much as you can without a hands on experience that gives you instant feedback about how to do it right.
As I mentioned, work with a publicity firm that specializes in radio. I say this because booking radio is fast, you get immediate feedback as to how your topic, how your voice is resonating with your audience. Since you are LIVE and on the air, you can learn from the host's questions who will naturally ask the most relevant questions for their audience's benefit.
Hosts don't go backwards with their questions on any subject matter – as that would be BORING to the audience . . . they are charging forward into NEW and NEXT. And they know what NEW and NEXT is in the profile of their media outlet.  They have to know. They have to compete for listeners too and this is how they WIN the ratings game at the end of the day.
I would love to leave you with this one thought, when you work with our firm, one of the best things we can give you, other than the performance guarantee, unlimited media and access to the big brand media we have talked about here today, is the knowledge of WHY YOU MATTER IN TODAY'S WORLD. Once you know this, the sky's the limit for you.
A lot of authors also ask who is the best publicist to help them with their publicity, book promotion and marketing? Many authors tell us that they love working with us and for a number of reasons.  We offer a publicity performance program for qualified authors and the top radio talk show campaign with interviews in major cities and on the nationally syndicated radio shows. They like that we offer a performance guarantee and  guaranteed deliverables with our radio campaign.
The radio campaign includes unlimited media training to help you learn the skill set you need to a great guest for the show. That's right. You get unlimited access to our award-winning media trainer during your radio campaign.
It take time to learn a new skill set and clients love that we are willing to invest in them. Media training is offered with our firm's compliments. Annie invests in YOU.
Let us know of your interest in publicity by filling out the form below so we can get to know you a bit and schedule a time to talk.

Publicist Annie Jennings of the National PR Firm, Annie Jennings PR, is a top National Publicist. Annie has perfect the art of the press release and creates meaningful and valuable publicity strategies that help her clients be heard in the world.
Some authors and clients say that Annie Jennings PR is America's hottest PR company.
Annie says that "At our firm we stand for authors. It is our goal for every author to be heard and get their chance at the brass ring".
Authors and experts say our PR firm has helped them share their message and help people all over the world plus live their dream of being a successful author. You can find numerous real stories of publicity success at https://www.anniejenningspr.com.
Annie has the experience to help her clients create their highest level of success and achievement in the media.
Annie Jennings PR has produced thousands of successful publicity, marketing and promotion media campaigns. Annie offers her famous #1 radio talk show interview campaign that includes unlimited media training, a performance guarantee and bookings on the major high-impact, high-listenership radio shows that include the nationally syndicated networks that help share your message coast to coast.
Performance publicity programs are offered to qualified authors for TV bookings, prestigious print and influential online media placements.