Annie Jennings PR is a top national publicist who has worked with thousands of authors, expert and speakers providing publicity opportunities that help the client achieve their goals.
Don't be surprised if the first question Annie asks is about what is it that you would like to achieve? Annie stands for authors and is an advocate for authors getting the chance to share their messages with everyone they can.
Real author says "DON'T DELAY! By working with Annie, our publishing firm has seen our branding and marketing CAMPAIGN take shape. If we waited longer and longer to start with Annie we would just be pushing out our success needlessly".
Annie puts her money where her mouth is. She added her personal touch to my campaign Working with everyone at Annie Jennings PR was very professional. It felt like they were pulling out all the stops to get my voice out there.
In the consultancy world, it's very important to have a reputation and your reputation is enhanced by media presence. If you have an enhanced reputation because of your media bookings it makes a huge difference and that's what I have been able to leverage to great effect.
It's hard to separate what's fact from fiction out there when searching for your publicity firm. While searching, I discovered Annie Jennings PR. The thing that really hooked me on Annie Jennings PR was her performance model.
I had worked with other retainer PR firms and paid in excess of $20,000 -$30,000 a month. There is really no guarantee of what you are going to get. They say that they are going work on your behalf and of course and they do but there are not obligated to deliver anything.
Annie does not ask for a handout. That really resonated with me and goes to the integrity with the way Annie Jennings PR conducts her business and the expertise and skill that this firm brings to the table.
Annie puts her money where her mouth is and they put their work where the money is.
Annie does not ask for the handout. They don't say we will do our best. They say that they are going to bring you secured media placements that help drive your business model forward.
We leverage my TV appearances in so many ways. We send out E-blasts letting our followers know when I will be on the different shows. Of course, we also post the video of my TV appearance so anyone can watch at any time. Even if they are not able to catch the segment I find that just their KNOWING I was on the biggest shows in my industry has increased my reputation as a top expert tremendously. My clients and prospective clients love that the advisor they are working with is on CNBC as this speaks to my accomplishments and credibility.
So I started my research for the right PR firm for me but I did not choose a PR company.  I still uncomfortable as I had not yet found Annie.
But ONE DAY I came across the Annie Jennings PR website and was completely blown away by the performance guarantee. I was impressed by two things. The first was the website – the high quality. Annie's clients are high-powered and I was impressed by the professionalism of her clients and the website itself was professional. I also found that Annie's message to her clients was very genuine. I was blown away by Annie's authenticity as well.
"I got the impression that Annie would be the first person willing to tell us if we were not a fit for her company. She did not appear to just be selling us to get the money in the door."
What was it like working with Annie's performance publicity division?
"Sara's (Alana and Jared's performance specialist) approach is like Annie's approach," says Alana. "They are very honest but they don't belittle you. They walked us through every step of the way. I thought our hands were held appropriately throughout the process. Sara was right on it for us . She jumped in. Sara is a hustler and she was going fast.
Just fill out the interest form below and we can talk about how to make media outreach work for you. Talk soon!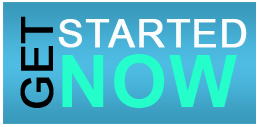 About Annie Jennings, National Publicist and CEO of Annie Jennings PR Firm:
Radio talk show campaigns that allows you to reach across the USA with just telephone interviews
TV guest appearances to add power to your media bio
Prestigious print to showcase your expertise
Major big  brand online media campaigns that often link back to you site – SEO gold!
Annie Jennings is a sought after national publicity speaker who has spoken at numerous prestigious organizations and universities including Harvard, NYU, ASJA (American Society of Journalists & Authors), NAWBO (National Association of Women Business Owners), NAPFA (The National Association of Personal Financial Advisors) and more.
Annie Jennings has appeared as the publicity expert in major media including Entrepreneur Magazine, FAST COMPANY, TheStreet.com, Inc., Yahoo! and more. Annie has provided the publicity industry with a vast amount of PR knowledge and advice via offering over 500 teleseminars, webinars and podcasts.
Annie Jennings PR provides authors, experts and speakers with a Top Market Radio Campaign that includes a performance guarantee. The radio talk show interview campaigns includes bookings on major radio shows in major markets along with unlimited media training to learn the skill set that allows the author to be prepared, savvy and confident on the air.
Annie Jennings PR also offers their famous Performance Publicity program for TV (with free Skype media training), major print and prestigious online media that allows the author to select a publicity strategy that is just right for them and moves their business model forward.
For more details please contact https://www.anniejenningspr.com to set up a time to speak with Annie Jennings.
#BookPromotion #BookMarketing #Branding #BestPRFirmForMarketing #TopMarketRadioCampaign #AnnieJenningsPR.com